Motor Vehicle Accidents
Full Compensation And Full Service
Southern California Personal Injury Attorneys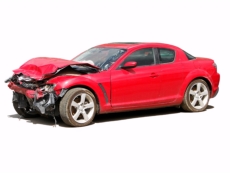 If you have been seriously injured in a motor vehicle accident you should never attempt to resolve your case without the advice of a personal injury attorney who specializes in motor vehicle accident. Frequently the insurance company for the at fault driver will contact you to convince you into a settlement with an offer that seems fair, but is actually an unfair.
In cases of death or serious injury, it is imperative that you hire a lawyer soon after the accident. Often the investigating police officers do not have the time or inclination to investigate the facts of your accident as thoroughly as our own investigators. We regularly retain experts who specialize in accident investigation to inspect the scene and perform a detailed, thorough investigation, with the ultimate goal of proving who was at fault for the accident. Our office has preserved critical evidence at auto scenes days after the accident that the police simply overlooked. This evidence wins cases.
We Handle Motor Vehicle Accident Cases Involving:
Intersection accidents
Alcohol related crashes
Bus and public transportation accidents
Hit and run accident
Motorcycle accidents
Semi-truck and tractor trailer crashes
Pedestrian accidents
Bicycle accidents
Aggressive Pursuit of The Compensation You Deserve ...
Every motor vehicle accident in California is different. Every set of damages, injuries, and losses is unique. Often, settling a claim on your own is not as simple as you believe. We understand the "rules of the road" and the special duties imposed on drivers, including commercial and public carriers. We also understand the complex scientific and engineering principles necessary to unravel just how your accident occurred and established who is at fault. We are committed to maximizing your compensation and taking care of all of the issues stemming from your accident. We handle all components of your claim and negotiate a full and fair settlement for the maximum amount of your losses. Let us deal with the legal claims so that you can focus on getting treatment and recovering from the accident.
... And Help With Every Aspect of Your Case
We assist our clients with every aspect of their claim. We work with your doctors, therapists and other medical professionals to obtain a thorough understanding of your injuries, lasting disabilities, and future medical care. In the event of catastrophic injuries, we work to ensure that the long-term needs of our clients and their families are covered. If you do not have health insurance, we can help you find doctors near you who will treat you.
Although your injuries, pain and suffering, medical bills and lost wages are our primary focus, there is much more to an automobile accident. Who is going to pay for your vehicle or rental, towing and storage charges? What if you still owe money to a finance company for your totaled vehicle? How do you get top dollar for your vehicle? We understand that if your car is damaged or totaled, that can really put you in a bind. We will help you secure a rental car during car repairs, process your property damage claim, and make sure the loan is paid off if the insurance company totals your vehicle.
Even after your case is settled or we obtain a favorable verdict, we continue to work on maximizing your settlement by negotiating with hospitals and insurers to reduce your bills and increase your recovery.
Free Consultation
Donít make the mistake of thinking you can effectively negotiate with the opposing insurance company to resolve your accident claim. Let us deal with the legal claims, so you can focus on your recover. Call us at (866) 976-1299 to discuss your situation. There are no attorney's fees unless we settle your case or win compensation at trial.